Marc Henly
BKin, Canadian Certified Pedorthist (CPedC), Certified Pedorthic Techniciain (CPed Tech)
After creating a successful custom orthotic clinic in Victoria in 2009, Marc has brought his skills over to the team at Rebalance MD, offering his specialized orthotics and bracing services through One Bracing. Marc assesses, manufactures, fits and educations patients with a variety of orthoses, including foot, knee, ankle and upper extremity, to help reduce pain, manage injuries and maximize activities of daily living. In his free time, Marc enjoys spending time mountain biking or camping with his wife, their two kids and the rest of their friends and family.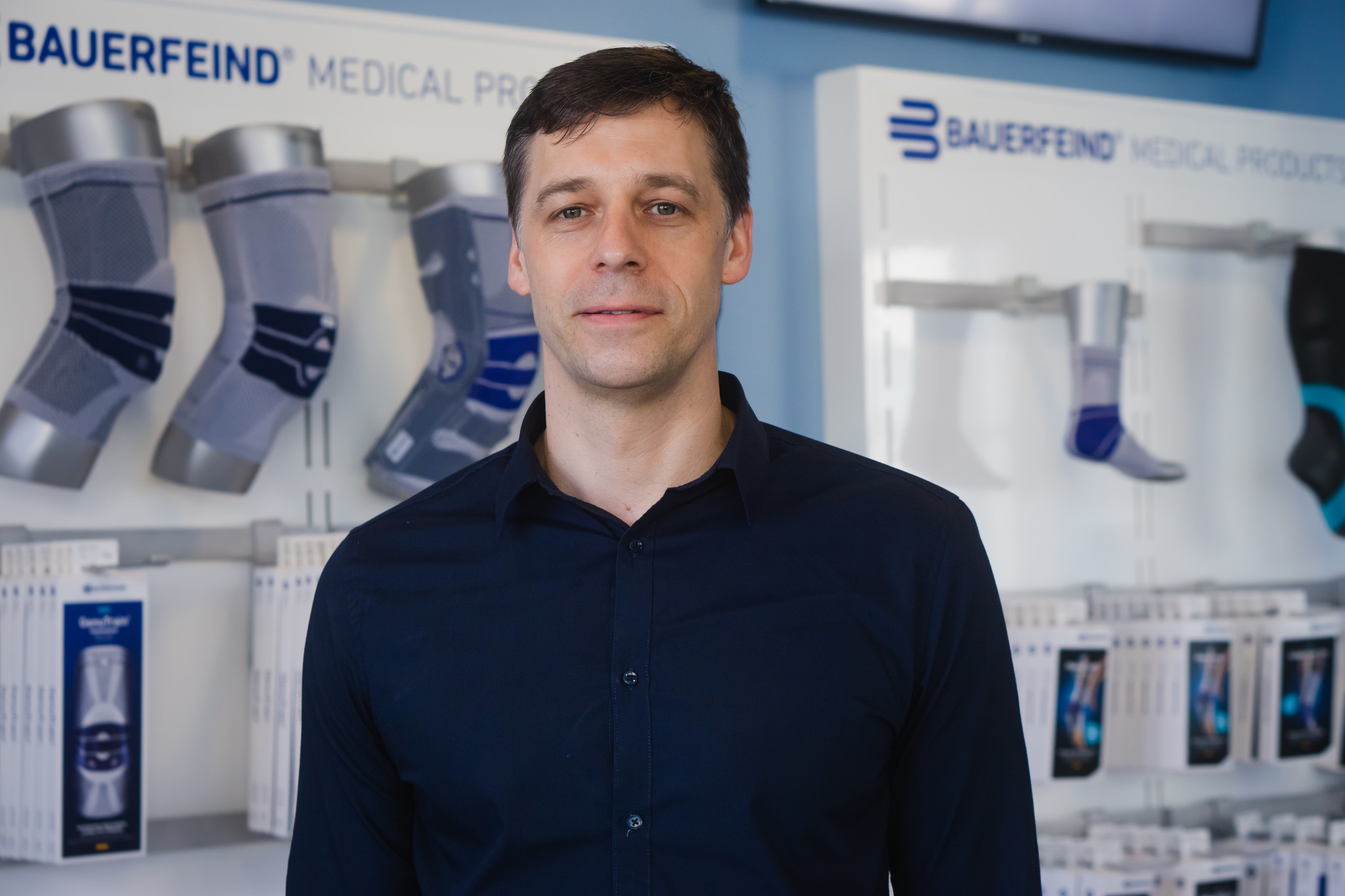 Jon Shepherd
BSc Kinesiology, Canadian Certified Pedorthist (CPedC), Certified Pedorthic Techniciain (CPed Tech)
First completing his BSc in Kinesiology at Simon Fraser University, Jon turned his focus to becoming a Canadian Certified Pedorthist in 2003. As somebody who enjoys an active lifestyle full of cycling, basketball, soccer, triathlons, and previous experience as a volunteer firefighter for both Wildland Fire and the City of Surrey, Jon understands the importance of injury prevention, protection and rehabilitation. This can be seen through the professional, personalized care and education he gives each patient. When he is not at work, Jon can be found coaching his two son's in soccer, playing hockey or out for a bike ride. 
Mycaela Friesen
Athletic Therapist Certification Candidate, Splinting & Bracing Specialist
Mycaela is originally from Manitoba and moved to Victoria to pursue her career in Athletic Therapy. She has always been interested in sports and athletics and grew up playing Volleyball and Dance. She is passionate about patient care and is dedicated to delivering every client she sees with the best brace they need. With her bachelor's degree in Kinesiology/Athletic therapy, she brings forth not only best service, but best education to her customers. 
Evelina Michniak
BSc., Splinting & Bracing Specialist, Cast Removal 
Evelina completed a Bachelor's of Science at the University of Victoria. During her time there, she developed a passion for human physiology and rehabilitation. Over the years, she has participated in a variety of sports and has developed first-hand experience with rehabilitation. With her splint and bracing training at One Bracing, she looks to educate patients on how they can best manage and prevent injuries through bracing and medical supplies.