What do our patients have to say?
Matthew Sharpe - Canadian National Triathlon Team Athlete 
"For years I struggled with running injuries that always held me back from being my best. I started to work with Marc back in 2015 and since then I've been injury free. The orthotics Marc has made for me have been tailored to my specific needs and have contributed to my success over the past few years. World and Continental cup podiums have been achieved with Marc's help. I highly recommend working with Marc to help reduce injuries and assist in achieving your goals. Whatever they may be!"
Daniel Vanderbasch - Motocross Athlete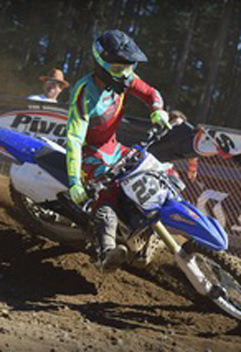 "Racing motocross, injuries are a huge part of the sport and in 2012 I tore my ACL. During the long recovery I decided to do whatever it takes to prevent something like this from happening again. I started working with Marc during my recovery to get fitted for some custom knee braces. I am extremely picky with the fit and feel of my gear, and Marc went above and beyond to meet my specific needs for motocross. Since being fitted for custom knee braces, I have been racing ever since with no knee injury. I strongly recommend working with Marc to aid on recovery or to help prevent the injury before it happens."