Can I Use Orthotics in Winter Boots?
With cold weather here to stay in Canada for the next while, people are donning their winter boots, and wondering if their orthotics could possibly even fit this type of footwear. In this blog we'll explore why (and how) you should wear orthotics with winter boots.
The Problem With Winter Boots
Orthotics are devices that help support and balance your foot and ankle. Winter boots have a different job - protecting your feet from the cold, ice, and snow. There is a catch, though: some boots aren't fitted with enough support and structure to prevent foot pain.  Typically, a winter boot lacks the structure and support that your foot craves, since warmth alone is its primary function. Some may not even come with removable insoles so that you can insert your orthotics inside! This is especially true regarding the ever-popular yet bad-for-your-foot-structure Ugg boots.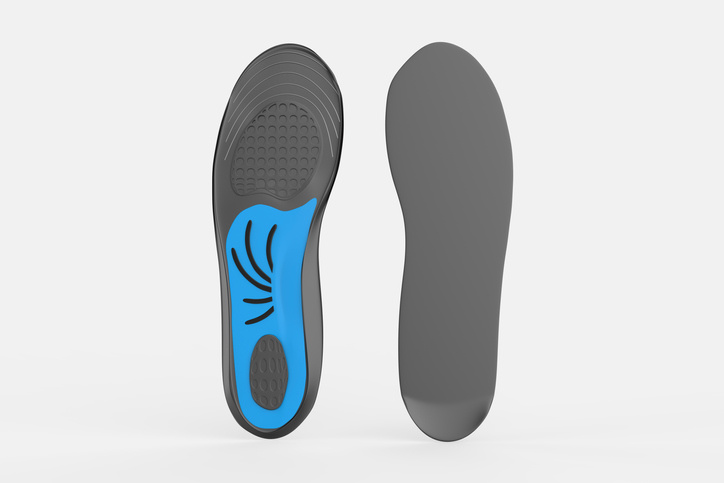 Custom orthotics aren't going to provide any warmth to the foot since that is not the point of its function.  This can make things challenging. You wear your orthotics all year-'round, and your feet will continue to need support all winter. Given the fact that each of these products can fill a hole left by the other, it's only practical to think that the two should work together well. So how do you solve this problem?
Fitting Orthotics to Winter Boots
The solution to the problem is simple: many people invest in two pairs of orthotics in order to avoid the struggle of fitting a device intended for one type of shoe into another shoe. It's especially important to do, given that winter boots and your usual shoes will have entirely different designs and restrictions that come with them. If you've got some leftover funds from your insurance, it's a good idea to invest in a second pair of orthotics in order to ensure that your feet are supported in every pair of shoes you slip into. 
What to Look For 
A second pair of orthotics will allow you to feel supported in different styles of shoes and boots, and make the seasonal change over much less of a hassle. It can also save you the time of swapping orthotics every morning as you change shoes. Plus, it may extend the lifespan of your orthotic devices since less wear and tear means the orthotics will remain effective for a more extended period. It's important to look for a company that provides both over-the-counter and, more importantly, custom orthotics that are made with high-quality materials, and are designed to promote natural body mechanics. 
One Bracing provides custom-made orthotics with these features in mind to patients. Not only will you receive a personalized fit, but we work with your insurance and extended benefit plans to make your orthotics affordable. Call us at 250-598-7420 or e-mail us at [email protected] to set up your appointment today!