Can Orthotics Have Adverse Effects on Feet?
Orthotics can be a great option for people needing relief from foot pain, ankle pain, and other lower body issues. However, some people hesitate to buy orthotics for fear of worsening the problem. They may have heard about adverse effects from other wearers or experienced it themselves. In this blog, we will be going over if orthotics can have adverse effects on feet, and if so, why.
Why Do Orthotics Hurt My Feet?
Orthotics are a great investment because they provide instant relief from discomfort and can aid in fatigue and other issues. That's thanks to their design: orthotics help spread pressure over the soles of the feet that would normally be focused on the heel and the ball of the foot. With that pressure re-distributed, pain and the fatigue that comes with it are reduced. However, the orthotic insole may intensify the discomfort you are experiencing. So what's going on? 
You may be doing more harm than good if you purchase an over-the-counter (OTC) orthotic insole from a local pharmacy. OTC insoles are mass-produced and therefore a one-size-fits-all model. While they can work well for some people, many with medical foot and ankle problems won't find relief by using them. We all have unique pressure points depending on how we distribute our weight (heel, ball or sole of the feet). OTC insoles are not customized for the wearers' manner of walking, which can make your weight distribution uneven while wearing them. If you notice that your pain increases after using OTC insoles - STOP! It's likely your concerns need to be addressed by a doctor or podiatrist.  
Side Effects of OTC Orthotics
The next time you're standing in the pharmacy looking at the bewildering range of OTC orthotics available on shelves, you should consider the top three side effects that these inserts may cause:
Ineffective Support: Every person is unique, meaning their feet are unique too. This is why there's rarely a one-size-fits-all cure for foot problems. Because OTC insoles have no customization and cannot provide a person with effective support, this increases their pain and discomfort. It can even transfer the pain to another part of your body, leaving you with a new injury to deal with.
Increased Discomfort: OTC insoles are mostly made from inexpensive materials. The problem with this is they wear down quickly, usually within months. Wearing down this fast means that they are unable to do their job. As well, OTC insoles are also quite rigid and might make your feet go numb. This could mask the existing problem and cause new ones - numbness is never good when it comes to your feet!
Diminished Foot Function: Choosing the wrong insole can redistribute the body's weight. Some foot pain may go away, but you may notice that your ankle is still hurting, and it's uncomfortable to walk. Poorly fitting insoles can even create new injuries because of the impact of OTC insoles on the function of your ankles and feet.

Do Custom Orthotics Have Side Effects?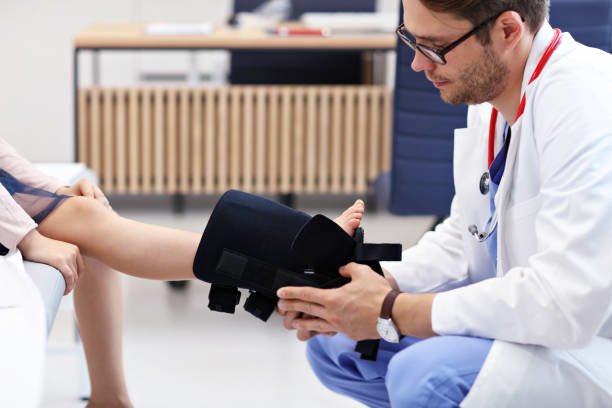 Custom orthotics are a great addition and can enhance a person's quality of life. 
While custom orthotic insoles have been scientifically proven to relieve discomfort and pain, you can suffer from sore muscles as your body attempts to adapt to the orthotics. This is normal and should go away within a few weeks. If discomfort continues, this is a sign that the orthotic inserts are ill-fitted and you will need to get a new pair. 
The good news is that custom orthotics are generally very effective in relieving foot pain.  Although nothing is ever completely risk-free, high-quality orthotics typically have fairly low instances of the side effects commonly experienced with wearers of OTC inserts. Custom orthotics are a great addition to your footwear and can enhance your quality of life. High-quality orthotics with individual customization have been scientifically proven to relieve discomfort and pain. 
High-quality materials and a design that promotes natural body mechanics are very important when looking for a pair of orthotics that don't cause side effects. One Bracing works alongside doctors to provide patients with high-quality and tailor-made custom orthotic inserts. Not only will patients receive a personalized fit, but they will also find them affordable. That's because most of the One Bracing custom orthotics are covered through extended benefits plans. Call us at 250-598-7420 or e-mail us at [email protected] to set up your appointment today!