Exercising and Playing Sports with Orthotics
Using orthotics when working out is very useful to keep your feet in good condition. Well-designed orthotic inserts can also make activities such as lifting weights, running, and jumping easier. When choosing the right orthotics for your exercise shoes, you should be aware that the size of a custom-made orthotic should be impeccable: hence, custom-made orthotics could be more effective. In this blog, we will discuss the use of orthotics while exercising and explore their benefits in sporting activities.
Benefits of Using Orthotics While Exercising Or Playing Sports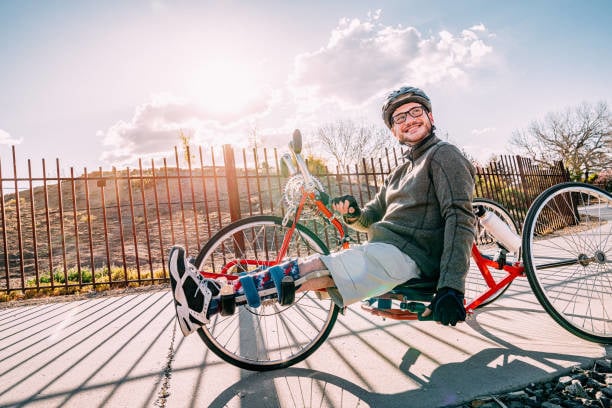 There are many advantages to using orthotics while exercising: they provide proper support to your ankles, lessen the chance of injury, give your body better balance, boost your workout capacity, and much more. Whether a runner or a regular gym-goer, both can benefit from these orthotics. 
Golfing With Orthotics
For those who like to play golf, conditions such as flat feet and bad posture will affect your golf game; they can mostly impact your swing or ability to stand still for long periods. Poor body and foot posture can also negatively impact your ankles, knees, hips, and lower back. You may require an insole to correct this poor foot posture. If designed to your specifications, golf shoes with proper orthotic insoles will not cause foot pain.
There are numerous other ways that orthotics can benefit golfers, such as:
Reduced foot fatigue
Improved overall gait
Reduced foot and ankle pain
Reduced overuse injuries
Cycling With Orthotics
Normally running shoes are okay for those who don't spend hours cycling every day. However, for those who do, specialized footwear can help. Whether for exercise or transportation, you don't need to spend extra money on a pair of specialized cycling shoes.

Orthotic inserts when it comes to cycling are highly valued as they help increase performance while cycling and offer the following benefits for pain relief and comfort:
Reduced foot fatigue
Cycling arch support
Prevention and relief from foot pain
Relief from plantar fascial tension
Better metatarsal padding
For Basketball Players
Athletes often choose to get custom orthotics as high-impact sports can often lead to injuries. This is especially true when it comes to sports like basketball.  If you don't wear proper footwear in basketball, you may be compromising your stability which impacts your safety, performance, and participation. Good stability is vital to reduce the risk of injuries, with the added benefit of promoting confidence and improving the quality of your game. Custom basketball insoles have several substantial benefits, such as:
Shock absorption from jumping and hard braking.
Reduced pressure and stress applied to the feet and legs.
Improvements in generating good foot stability, thus preventing slipping on the glossy floor.
Reduced chances of basketball heel or foot pain after playing basketball.

Custom Orthotics for Active People
Overall the best orthotic for you depends mainly on your current situation and what you need the orthotics for. For instance, basketball insoles for flat feet will not necessarily be the same as those for plantar fasciitis. It's essential to see a doctor and orthotic experts who can create the correct insole for your needs while playing. 

One Bracing works alongside doctors to provide patients with high-quality and tailor-made custom orthotic inserts. We can do custom measurements to ensure that the fit is both right and as comfortable as possible. Not only will patients receive a personalized fit, but will also find them affordable as our custom orthotics also are covered through extended benefits plans. Call us at (250) 385-9600 or e-mail us at [email protected] to set up your appointment today!