Early Signs of Osteoarthritis
Osteoarthritis is the most common form of arthritis, affecting millions of people worldwide. Osteoarthritis occurs when cartilage, the tissue that cushions the ends of the bones within the joints, breaks down and wears away. The disease affects both men and women over the age of eighteen, though it appears around the age of 45. Although osteoarthritis can damage any joint, the disorder most commonly affects joints in your hands, knees, hips and spine. Because the symptoms occur gradually and then worsen, it can be difficult to catch osteoarthritis before it becomes debilitating. In this blog, we will briefly go over five early signs of osteoarthritis to watch out for.
Joint Pain
Experiencing pain in the knee or knee joints is often one of the first signs of osteoarthritis. The pain occurs in your knees and will worsen when you are active, but it ends after a period of rest. This happens due to the wearing of cartilage which causes swelling, pain, and trouble moving the knee joint. The discomfort of early osteoarthritis can be classified in two different ways: tenderness and pain. You may not suffer from debilitating pain, however, you will still be experiencing aches or tenderness around the joints.

Joint Stiffness
This symptom is similar to joint pain but has different causes. Joint stiffness will normally occur after sitting or laying down for long periods of time. It will cause issues bending the knee and cause a sluggish, slow-to-move start. Normally the stiffness will fade as you move around and the joints start to loosen up. Joint stiffness associated with OA, will not resolve as easily.  The discomfort is prolonged,  making it one of the most common warning signs.

Loss of Flexibility
In the early stages of osteoarthritis, your knee and other affected body parts may have trouble moving. This can happen because of the pain and stiffness in the joints, causing difficulty when attempting to move the joint or flex it. As time goes on and symptoms worsen, fully bending or extending a joint may become difficult due to the pain and stiffness. A loss in flexibility or range of motion is a very gradual process, thereby causing it to go unnoticed as an early sign of osteoarthritis.

Swelling
There is naturally-occurring fluid in your joints. When the fluid builds up and causes the joints to swell, there is pain. The extra fluid is created by the soft tissue that surrounds the joints. You may also notice that at night, the swelling gets worse. That's because the levels of the anti-inflammatory hormone, cortisol, lowers at night. Lying down can also cause inflammatory chemicals to pool into the fluid that helps cushions your joints, which makes them swell and stiffen painfully.

Abnormal Sensations
While this is a little vaguer to describe, many who are suffering from early signs of osteoarthritis may be experiencing abnormal sensations when moving. This is because the cartilage between the bones of the knee has become worn out or torn. As cartilage acts as the "shock absorber" to keep your joints moving smoothly, the reduced function of the cartilage will cause the bones of the knee to rub together. This friction can cause abnormal sensations such as crackling, grating, or clicking. They can be felt, heard, or both. The feeling of your bones grating, especially in the knees, is a  common experience for patients with osteoarthritis.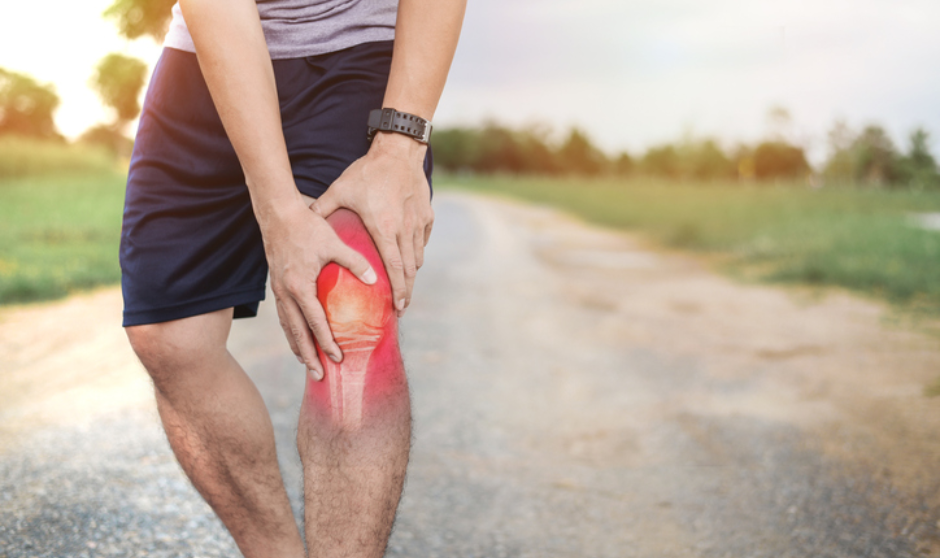 Treatment
If you are experiencing any warning signs of osteoarthritis, it is recommended that you book a consultation with your primary physician to discuss testing. If confirmed, treatment options are available such as braces designed to target osteoarthritis.
At One Bracing, we provide a wide range of braces that help relieve pressure and provide support. The specialists at One Bracing are experts when it comes to the requirements and measurements of many top bracing brands including Bauerfeind, Breg, DonJoy, and Ossur. One Bracing can supply custom bracing and orthotics through a variety of products. This can include custom measurements as well as newly innovated 3D scanning technology. By taking a 3D scan of your leg, the brace is unique to your leg. Along with a personalized fit, custom bracing also offers extended warranties and coverage abilities through extended benefits plans. To book a consultation, call us at (250) 385-9600 or e-mail us at [email protected] .